Description
The Insignia GS3003 cooktop by Usha is what every modern kitchen needs. With its three auto-ignition high quality brass burners, it lasts every kitchen longer than the average cooktop, and its solid 8mm glass surface is toughened and thick enough to endure more than just a little wear and tear!
Space and more space
---
Experiment with foods and recipes on this one all-encompassing platform. The four burners allow you to use large and small vessels for cooking your favorite dishes simultaneously.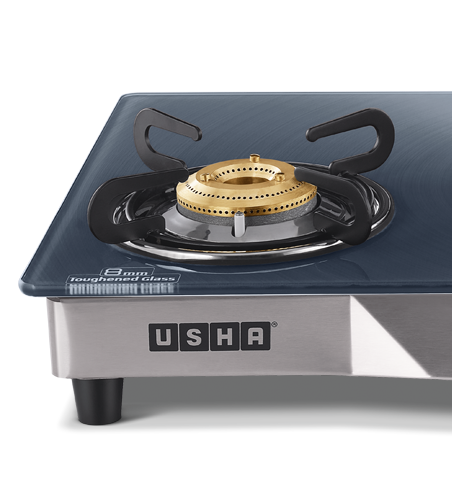 Premium look
---
One glance at this Usha Insignia cooktop , and you'll know how well the finish sets it apart from other products in the market . Follow that up closely with the stunning functions and you'll want it in your kitchen, today!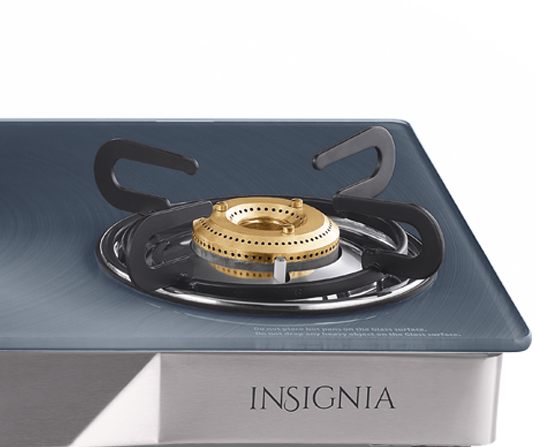 No spark, all flame
---
Play safe with the burners . Upgrade your kitchen with this auto-ignition cooktop so that you not only have a safer way of using the cooktop, but also no need of matchboxes and lighters.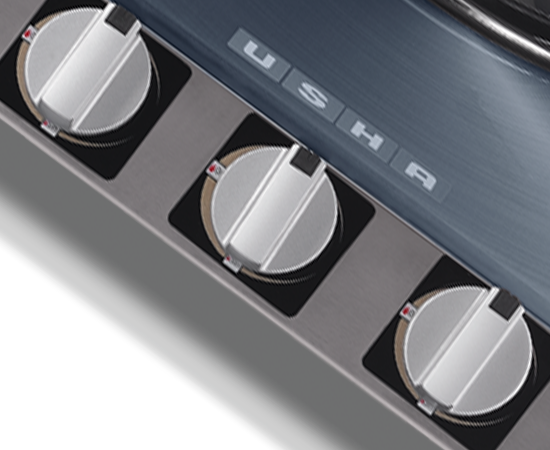 Technical Specification
No. of burners – 3
Small Burner – 1
Big Burner – 2
Small Burner Dia – 68 mm & 78 mm
Big Burner Dia – 86 mm